MOBILE PROGRAM TERMS AND CONDITIONS
1. By opting in to the VSAVINGS Mobile program ("Program"), in which you can receive your Co-Pay Savings Card via text, you consent to receive approximately 5 text messages and/or push notifications per month from Viatris Inc. Consent is not a condition of purchase or use of any Viatris product or service. Such messages may be marketing or non-marketing messages and may include, for example, refill reminders, fill confirmation, website information, etc. T-Mobile is NOT liable for delayed or undelivered messages.
2. To stop receiving text messages, text STOP to 37500. DOING SO WILL ONLY OPT YOU OUT OF THE VSAVINGS MOBILE PROGRAM; you will remain opted in to any other Viatris Inc. text message program(s) to which you separately opted in. You may unsubscribe from the digital wallet message Program at any time by disabling push notifications or removing the digital wallet pass from your device for digital wallet programs.
3. To request more information or to obtain help, text HELP to 37500. You can also call customer service at 1-877-822-7971.
4. You represent that you are the account holder for the mobile telephone number(s) that you provide to opt in to the texting Program. You are responsible for notifying Viatris Inc. immediately if you change your mobile telephone number. You may notify Viatris Inc. of a number change by re-enrolling in the Program.
5. Message and data rates may apply to each text message sent or received in connection with the texting Program, as provided in your mobile telephone service rate plan, in addition to any applicable roaming charges. Charges are both billed and payable to your mobile service provider or deducted from your prepaid account. Viatris Inc. does not impose a separate fee for sending text messages.
6. Data obtained from you in connection with this Short Message Service (SMS) texting program may include your telephone number; your carrier's name; and the date, time, and content of your messages. Viatris Inc. may use this information to contact you and to provide the services you request from us.
7. You understand that data obtained from you in connection with your registration for, and use of, the Program may include, for example, your phone number, related carrier information, device information, and elements of pharmacy claim information. This data may be used to administer this Program and to provide Program benefits such as savings offers, information about your prescription, refill reminders, as well as Program updates and alerts sent directly to your device. Please read our full corporate Privacy Notice, which is incorporated by reference into these Terms.
8. In addition to the data use practices described in the Privacy Notice, we may send you offer-related push notifications when your device is in the physical proximity of your pharmacy or healthcare provider. This is done through geofencing technology, which is built in to your device. Your device's location will not be known or tracked by Viatris Inc. or its service providers. Nonetheless, you may opt out of geofencing and receiving these notifications at any time by (1) disabling location services for your digital wallet app in your device's settings, (2) disabling notifications (i.e., automatic updates) within the digital wallet app, or (3) removing the eCard from your digital wallet by selecting "Remove Pass" within the digital wallet app.
9. Viatris Inc. will not be liable for any delays in the receipt of any SMS messages, as delivery is subject to effective transmission from your network operator.
10. The service is available only on these US participating mobile carriers: Verizon Wireless, Sprint, Nextel, Boost Mobile, T-Mobile, AT&T, Alltel, ACS Wireless, Bluegrass Cellular, Carolina West Wireless, Cellcom, Cellular One of East Central Illinois (ECIT), Cincinnati Bell, Cricket Wireless, C Spire Wireless, Duet IP (AKA Max/Benton/Albany), Element Mobile, Epic Touch, GCI Communication, Golden State Cellular, Hawkeye (Chat Mobility), Hawkeye (NW Missouri Cellular), Illinois Valley Cellular (IVC), Inland Cellular, iWireless, Keystone Wireless (Immix/PC Management), MetroPCS, Mobi PCS, Mosaic Telecom, MTPCS/Cellular One (Cellone Nation), Nex-Tech Wireless, nTelos, Panhandle Telecommunications, Pioneer, Plateau, Revol Wireless, Rina-Custer, Rina-All West, Rina-Cambridge Telecom Coop, Rina-Eagle Valley Comm, Rina-Farmers Mutual Telephone Co, Rina-Nucla Nutria Telephone Co, Rina-Silver Star, Rina-South Central Comm, Rina-Syringa, Rina-UBET, Rina-Manti, Simmetry Wireless, South Canaan (Cellular One of NEPA), Thumb Cellular, Union Wireless, United Wireless, U.S. Cellular, Viaero Wireless, Virgin Mobile, and West Central Wireless (includes Five Star Wireless).
11. You agree to indemnify Viatris Inc. and parties texting on its behalf in full for all claims, expenses, and damages related to or caused in whole or in part by your failure to notify us if you change your telephone number, including but not limited to all claims, expenses, and damages related to or arising under the Telephone Consumer Protection Act.
12. Viatris Inc. may suspend or terminate your receipt of text messages if it believes you are in breach of these SMS Terms and Conditions. Your receipt of text messages is also subject to termination in the event that your mobile telephone service terminates or lapses. Viatris Inc. reserves the right to modify or discontinue, temporarily or permanently, all or any part of the text messaging services you receive, with or without notice.
13. Viatris Inc. may revise, modify, or amend these SMS Terms and Conditions at any time. Any such revision, modification, or amendment shall take effect when it is posted to Viatris Inc.'s website. You agree to review these SMS Terms and Conditions periodically to ensure that you are aware of any changes. Your continued consent to receive text messages will indicate your acceptance of those changes.
14. NO CLASS ACTIONS: you may only bring individual claims. Under no circumstance are you allowed to bring a claim as a punitive or named plaintiff or a class member in a class. Class action lawsuits, class-wide arbitrations, private attorney-general actions, and any other proceedings where someone acts in a representative capacity are not allowed. Any combining of individual proceedings must have the consent of all parties.
OFFER TERMS AND CONDITIONS
By participating in the VSAVINGS Offer Program, you acknowledge that you currently meet the eligibility criteria and will comply with the terms and conditions described below:
This Savings Offer is not valid for prescriptions that are reimbursed, in whole or in part, by Medicaid, Medicare, TRICARE, Veterans Affairs healthcare, or any other federal or state healthcare program (including any state prescription drug assistance program), or the Government Health Insurance Plan available in Puerto Rico (formerly known as "La Reforma de Salud")
The value of this Savings Offer is limited to $350 per use or the amount of your co-pay, whichever is less
This Savings Offer is not valid when the entire cost of your prescription drug is eligible to be reimbursed by your private insurance plans or other health or pharmacy benefit programs
You must deduct the value received under this program from any reimbursement request submitted to your insurance plan, either directly by you or on your behalf
This Savings Offer is limited to 50% savings off the amount of your co-pay or your out-of-pocket cost, whichever is less, with a maximum savings of $350 off each prescription for up to 12 prescriptions in a calendar year. Total maximum savings for this Savings Offer are $4,200
You must be 18 years of age or older to redeem this Savings Offer
Patients who are enrolled in Medicare, Medicaid, or another state or federal healthcare program may use this Savings Offer if paying for the prescription covered by this Savings Offer outside of their government insurance benefit, and no claim is submitted to Medicare, Medicaid, or any federal or state healthcare program. Such patients must not apply any out-of-pocket expenses incurred using this Savings Offer toward any government insurance benefit out-of-pocket spending calculations, such as Medicare Part D true out-of-pocket (TrOOP) costs. Once enrolled in the program, Medicare Part D patients must continue to purchase the prescription through the program (and not under the patient's prescription drug benefit) for the remainder of the calendar year.
Use of this Savings offer must be consistent with the terms of any drug benefit provided by a commercial health insurer, health plan or private third-party payer. You must have not submitted and will not submit a claim for reimbursement under any federal, state or other governmental programs for this prescription.
You are responsible for reporting use of this Savings Offer to any private insurer, health plan, or other third party who pays for or reimburses any part of the prescription filled using this Savings Offer, as may be required. You should not use this Savings Offer if your insurer or health plan prohibits use of manufacturer Savings Offers
This Savings Offer is not valid (i) for Massachusetts residents or (ii) for California residents whose prescriptions are covered, in whole or in part, by third-party insurance
This Savings Offer is not valid where prohibited by law
This Savings Offer is not valid for purchases of prescriptions discounted under the 340B drug pricing program
This Savings Offer is not valid if the patient's commercial health insurance plan or pharmacy benefit manager uses a co-pay adjustment program (often termed "maximizer" or "accumulator" program) that restricts any form of co-pay assistance from being counted toward the patient's cost-sharing limits
This Savings Offer cannot be combined with any other rebate/offer, cash discount card, free trial, or similar offer for the specified prescription
This Savings Offer is not redeemable for cash
This Savings Offer is not health insurance
This Savings Offer is good only in the U.S. and Puerto Rico
This Savings Offer is limited to 1 per person during this offering period and is not transferable
No other purchase is necessary
This Savings Offer may not be redeemed more than once per 30 days per patient
Data related to your redemption of this Savings Offer may be collected, analyzed, and shared with Viatris for market research and other purposes related to assessing Viatris's programs. Data shared with Viatris will be aggregated and de-identified; it will be combined with data related to other Savings Offer redemptions and will not identify you
Viatris reserves the right to rescind, revoke, or amend this Savings Offer without notice
No membership fees. The Savings Offer and Program expire on 12/31/2024
For further information, call 1-855-842-4722 , visit erx.to/3ioBnPD, or write: Viatris Inc., 1000 Mylan Boulevard, canonsburg, PA 15317
This Savings Offer will be accepted only at participating pharmacies. If your pharmacy does not participate, you may be able to submit a request for a reimbursement in connection with this Savings Offer. Pay for your VSAVINGS prescription and mail copy of original pharmacy receipt (cash register receipt NOT valid) with product name, date, and amount circled to: VSAVINGS Savings Offer, 2250 Perimeter Park Drive, Suite 300, Morrisville, NC 27560. Be sure to include a copy of the front of your VSAVINGS Savings Card, your name, and mailing address. Please expect up to 4 to 6 weeks for reimbursement.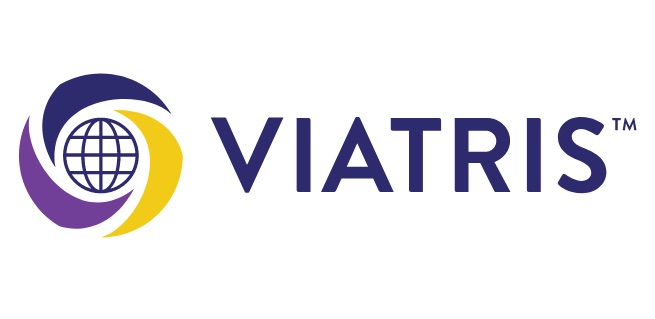 PRIVACY NOTICE © 2023 Viatris Inc. All rights reserved.
October 2023 VIAG-2022-0841_V3